Sunshine is delicious, rain is refreshing, wind braces us up, snow is exhilarating; there is really no such thing as bad weather, only different kinds of good weather.  ~John Ruskin
***
Please use the link below to view this year's school calendar.  As dates for conferences, state testing, and other important events become available I will post them here.
May 29 ~ Memorial Day – no school
Tuesday, June 13 ~ Field Day (rain date 6/14)
Field Day colors – Mrs. Somes' class ~BLUE
Mrs. Fournier's class ~ WHITE
Thursday, June 15 ~ 5th grade concert (7pm)
Tuesday, June 27 ~ Last day (1/2 day for students)
***
Learning can be a hair raising experience!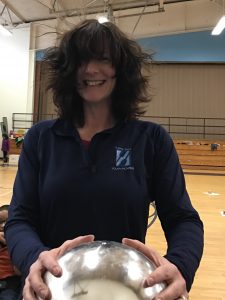 To see other photos of the fun we had exploring and learning at the STEM Carnival click here.
***
I have added a new page titled Eureka Math support with math supports categorized by module (chapter).  Look for the tab in the top right corner of this page. There are also many videos posted on YouTube listed by "Eureka math grade 5", and module number.  I hope that this is helpful!
***
Parent-Teacher conferences are scheduled for Tuesday, February 7 and Thursday, February 9.  You can signup online by using this link to SignUp Genius.
***
Did you know…
that scientists have a lot of energy?!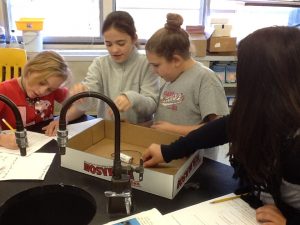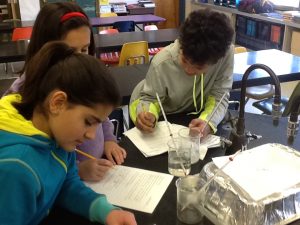 Today we  worked with Mrs. Locke to review the states of matter and learn about different forms of energy. 
***
  Just before the holiday break, we got to explore water filtration with Michael Dullen, and three other scientists from Millapore-Sigma.  We worked in teams to create filter systems in order to turn polluted water into potable water after we learned how little of the earths' fresh water is actually accessible. We loved the hands on opportunity to cooperate, create, experiment, and learn!
***
We really enjoyed our trip to the Statehouse and the Edward M. Kennedy Institute in Boston.  We met with Representative  Whelan and got to sit in the Representatives Chamber in the Statehouse.   At the institute, we took on the role of senators and debated the merits of an extended school day.  You can see more photos of our day be selecting this link.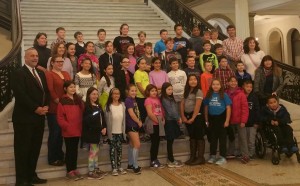 ***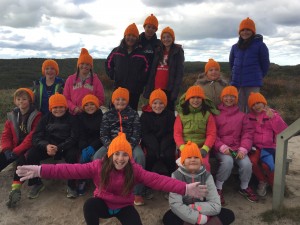 Wow! What a week we had in Truro!  We learned and laughed, explored ate (a lot!), and enjoyed being together for the week.  Hopefully you all received the link to our photos on Google Drive.  If not you can view them on through the Truro Tales page.
***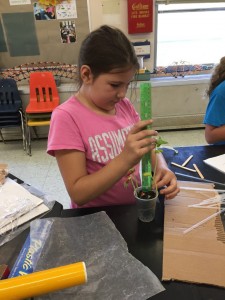 How will lack of light affect plant growth?
That's what we are going to find out.  Together with our science coach extraordinaire, Mrs. Locke, we are conducting an experiment to see how lack of light can affect plant growth.  Today we designed and constructed enclosures for our bean plants.  We will monitor and measure their growth and compare it to the growth of our control plant. Use this link to see photos of us as scientists and engineers.
***
What a wonderful start to the school year!  I am truly enjoying getting to know each of the students.  They are working hard, taking responsibility for their own learning, and practicing being kind to each other.  I know that the switch to Eureka Math has been challenging for some as the format and routines are different from other math programs.  I have attached a homework support packet here.  I hope that it's helpful!
***
Welcome! We have an exciting year ahead of us. This year you will be part of a team.  Mrs. Somes and I work together.  She teaches social studies and ela (english language arts), while I teach math and science.  This year we have a late lunch (1:05pm), so please bring a hearty, healthy snack  and a water bottle every day! Your brain and body need energy in order for you to do your best.  A highlight of your year will be our trip to Truro, but we have many other exciting classroom activities planned as well. 
Click here to see a slideshow about Fifth Grade.
***
Massachusetts has joined with many other states to create the Common Core curriculum.  Our instruction and assessments are based on these new curriculum standards.  Click here to see an overview of the math standards.  You can access the Massachusetts Department of Elementary and Secondary Education website by selecting this link.
***
Check out the "At the Seashore" links and the "Truro Tales" page to watch videos, read our class newsletter, and find out everything you need to know about our trip to Truro!
***
Need help with homework?  Looking for something to do on a rainy day? Please check out the list of student safe websites in the blogroll, Science Links and Math Links!
***
Struggling with math skills?  Try Khan Academy!  This site provides tutorials and opportunities to practice a wide variety of math skills.  It's like having a private tutor on your computer!
***