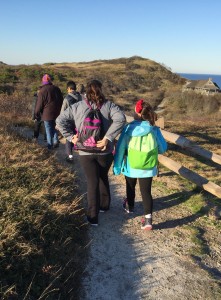 Sunshine is delicious, rain is refreshing, wind braces us up, snow is exhilarating; there is really no such thing as bad weather, only different kinds of good weather.  ~John Ruskin
***
Please use the link below to view this year's school calendar.  As dates for conferences, PARCC testing, and other important events become available I will post them here.
June 13 – field trip to Lexington & Concord (drop off/pick up at school required)
June 16 – 5th grade Spring concert
June 22 – Last day of school (1/2 day for students)
***
***
Thanks to Ms. Malkasian, Mr. Chase and all of the volunteers, we had a terrific time at Field Day!
***
We have been working hard on PARCC tests this week and last. So, after today's PARCC math session we had a great time making models of the phases of the moon out of Oreos.  It was a delicious and fun way to learn!
***
Our PARCC/MCAS testing schedule is as follows:
PARCC ELA – Tuesday 4/26,  Thursday 4/28, Wednesday 5/4
PARCC Math – Friday 5/6, Tuesday 5/10, Thursday 5/12, Monday 5/16
MCAS Science & Technology – Wednesday 5/18, Thursday 5/19
Please make sure that your child gets a good night's sleep and eats a good breakfast before testing.  Also, please send a healthy snack and a water bottle (plain water only- no flavored waters) on testing days.  Testing will begin by 8:45 so it is especially important that your child is in school on time.  Thank you for your support!
***
We had an electrifying time learning about all different types of energy at last week's Energy Carnival!
Just a heads up …
Our class will be going to the book fair on Friday, April 8.
School pictures will be taken on Wednesday, April 13!
***
We have been busy practicing addition, subtraction and now multiplication with fractions.  In ela we have learned about figurative language and poetry.  We have also continued our work with Mrs. Locke in the science lab, learning about heat energy and its relationship to physical and chemical changes. We are looking forward to upcoming science presentations about animal adaptations and different forms of energy in April.  Check back soon for more pictures of hands on learning!
***
Thank you to the Wixon PTAC for purchasing enough books for every Wixon student to pick one out to keep!  It's an exciting start to our February break reading challenge! Just click here to see the reading contest rules.
***
Phew!  It's been a busy month!  In January, we welcomed Mrs. Somes to our team.  She has replaced the now retired, Mrs. Sullivan, as our ela and social studies teacher.  We've also been meeting with Mrs. Locke, a retired chemist, to conduct experiments in the science lab.  We explored physical and chemical changes in matter, as well as energy transfer through waves.  In math, we've been learning to multiply and divide decimal numbers.  Knowing all of the multiplication facts up to 12×12 sure makes this easier.  Both classes have been exploring the features of non-fiction text in ela, and learning about the New England colonies during social studies.  We have enjoyed using both Quizlet and Kahoot!, apps that are available on any computer, tablet or smartphone, to help us learn, practice and study.
***
Our week in Truro flew by!  We had beautiful sunny days to explore the beaches, dunes, forests and swamps and an incredible starry night for our night walk.  To see photos from our trip day, go to the Truro Tales page.
***
Welcome! We have an exciting year ahead of us. This year you will be part of a team.  Mrs. Sullivan and I work together.  She teaches social studies and ela (english language arts), while I teach math and science.  This year we have a late lunch (1:00pm), so please bring a hearty, healthy snack  and a water bottle every day! Your brain and body need energy in order for you to do your best.  A highlight of your year will be our trip to Truro, but we have many other exciting classroom activities planned as well. 
Click here to see a slideshow about Fifth Grade.
 Supply lists for 2015-2016
***
Massachusetts has joined with many other states to create the Common Core curriculum.  Our instruction and assessments are based on these new curriculum standards.  Click here to see an overview of the math standards.  You can access the Massachusetts Department of Elementary and Secondary Education website by selecting this link.
***
Check out the "At the Seashore" links and the "Truro Tales" page to watch videos, read our class newsletter, and find out everything you need to know about our trip to Truro!
***
Need help with homework?  Looking for something to do on a rainy day? Please check out the list of student safe websites in the blogroll, Science Links and Math Links!
***
Struggling with math skills?  Try Khan Academy!  This site provides tutorials and opportunities to practice a wide variety of math skills.  It's like having a private tutor on your computer!
***
***